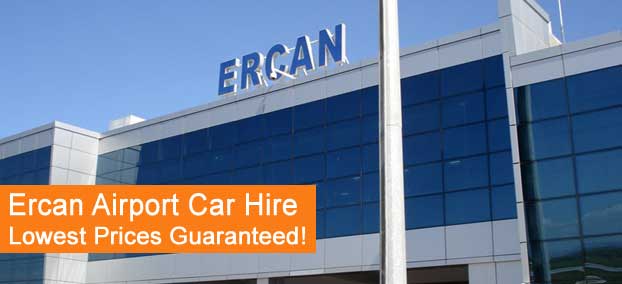 If you pick up a hire car at the airport then driving yourself to Kyrenia is fairly straight forward although there is a choice of two routes. If your destination lies on the east side of Kyrenia, or perhaps Esentepe, then the route crossing the Besparmak pass is the obvious choice. For Kyrenia and destinations west, such as Alsancak, then take the route which continues further along to cross the mountains on the Nikosia - Kyrenia main road. Whichever route is chosen it is important to be reminded that there are plenty of active speed cameras in operation along both routes and the fines for speeding are heavy.
From Ercan Airport head north along the dual carriageway, signposted to Lefkosa/Nicosia. At the next main junction, still following signs to Lefkosa/Nicosia, fork off left to join another dual carriageway. This is the main road which runs between Guzelyurt and Famagusta, passing to the north of Lefkosa.
For the Besparmak route, turn right in 3km at the first roundabout. Just follow this road over the mountains and it leads directly in to Kyrenia from the eastern side.
Otherwise, stay along this major road towards Lefkosa and Kyrenia. Ignore the sign right to Kyrenia at the first roundabout and stay ahead. Keep ahead through numerous traffic lights and further roundabouts until meeting the huge Ataturk Memorial roundabout, where left leads into Lefkosa, and a right turn goes over the mountain range to Kyrenia.
Once over the mountain pass and on the descent towards Kyrenia watch out for a Holiday Village on the left. Very shortly after there is the by-pass roundabout. Those heading west will keep to the inside lane to sweep under the roundabout and left to join the by-pass. This by-pass leads all the way to the way to the start of Alsancak where it rejoins the coast road.
For those heading into Kyrenia, take the left lane and rise up to the roundabout, cross directly over to descend into Kyrenia. Straight over at the next roundabout leads down to the centre.