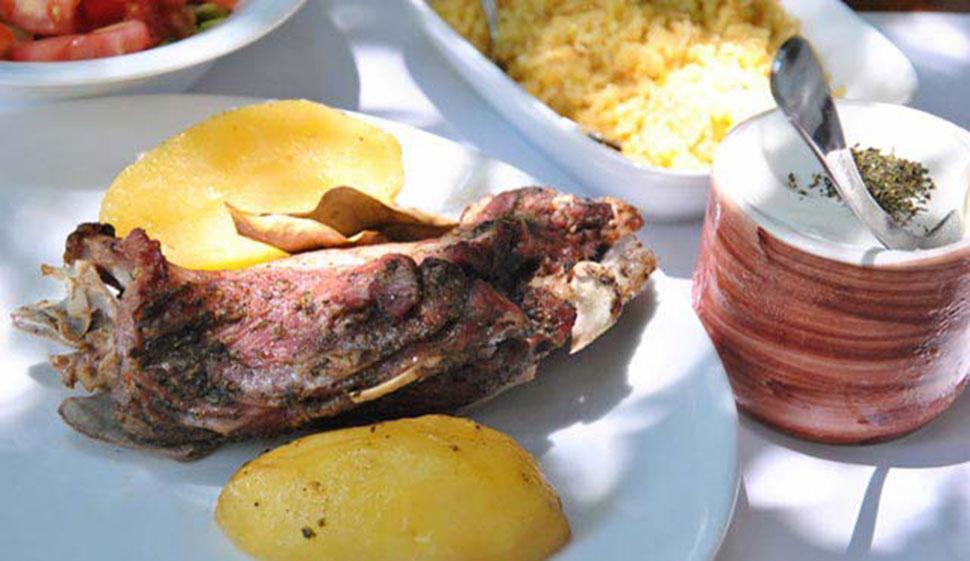 The Turkish cuisine is one of the leading cuisines of the world. Here, in North Cyprus, the cuisine is almost the same but it has other influences and additions, especially from the Middle East. There are plenty of restaurants serving traditional food but for those who like to stay within their food comfort zone with English breakfast, fish and chips, roast beef Sunday lunch, Indian curry or Chinese need not be concerned. All tastes are catered for.
Winter or summer, there is a good spread of restaurants right across the region and visitors will never be too far away from a selection of good, reliable eating places. Although there is competition between them, the cost of a meal does not vary too much between various establishments. There are exceptions with some restaurants striving to offer a higher quality experience in food and service and for these you can expect to pay a little more. The menu selection does vary considerably tempting visitors to find their own favourite eating places. One way in which restaurants often compete is by offering a selection of free starters. These are usually hot and cold meze dishes for which the Turkish cuisine is famous.
Some restaurants style themselves as kebab houses. These offer a set price meal of almost endless meze starters followed eventually by kebabs. One thing is certain, nobody goes away hungry. Many kebab house do offer alternative menus.
In restaurants serving traditional food, certain Cypriot specialities have a regular place. Lamb kleftico, a lamb shank slow-cooked in a sealed parcel, is a firm favourite, grilled hellim cheese another but the green leafy vegetable, molohiya, often cooked with chicken is not always popular. Chicken is always a regular on menus, cooked in a variety of ways, as is steak in various forms but the fish selection is limited, except in fish restaurants. Turkey rarely appears on menus.
Many restaurants are devoted to serving Turkish fast food and these are very popular with the locals, and the visitors once they have tried them, and they are cheap. The food is good and healthy and is always freshly prepared. Here you can order a pide, a flat bread base with various coverings, not unlike a pizza except the pide may have a meat filling, a lahmacun which is an extremely thin base with mince or cheese topping, lamb or chicken kebab and salad.
We have listed a great selection of North Cyprus restaurants for dining out in North Cyprus when you are exploring our island in your car hire.
Niazi's Restaurant (Kyrenia) - famous between locals and tourists. Near the Kyrenia harbour, opposite the Dome Hotel.
Kybele Restaurant (Kyrenia) - one of the rare restaurants in the famous village of Bellapais, next to the Bellapais Monastery.
Temel Reis Restaurant (Famagusta) - where you can experience traditional Turkish Kitchen, ask anyone where this restaurant is and they will tell you.
Pronto Restaurant (Nicosia) - Mix of European and Turish Kitchen.
There are many other local restaurants offering traditional food of Northern Cyprus.
Before you are reading about restaurants in North Cyprus, you may want to get information about North Cyprus cuisine.